Ah, Halloween. Every year just brings more and more people who can't resist inappropriate costumes. This Halloween has unfortunately brought us… cute fascists?!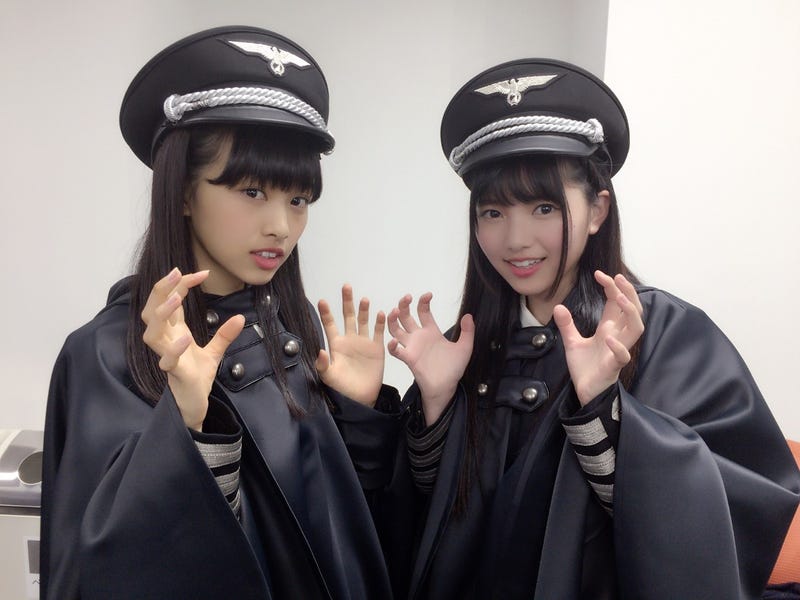 The Japanese idol group Keyakizaka46 wore Halloween costumes that had some unfortunate resemblance to Nazi uniforms. The group has not explicitly stated that it was their intention, but there undeniable similarities as netizens on Twitter have pointed out.
欅坂46 ナチス軍服を着てライブ → 批判殺到 pic.twitter.com/TltRiTPalX

— トマト大好き (@tmato30kcal) October 24, 2016
Nazi "inspired" costumes show up fairly often, unfortunately (examples here, here, and here), even Prince Harry has done it once. Why? We will never understand.
Is this a case of an honest mistake, ignorant oversight, or perhaps terrible PR? Have your say.
via Kotaku