While I'm over here barely able to make pasta, food blogger Yuki of Yuki's Kitchen is making insane healthy food art. Her recent creation stars everyone's favorite plumber, in a Super Mario-themed dish.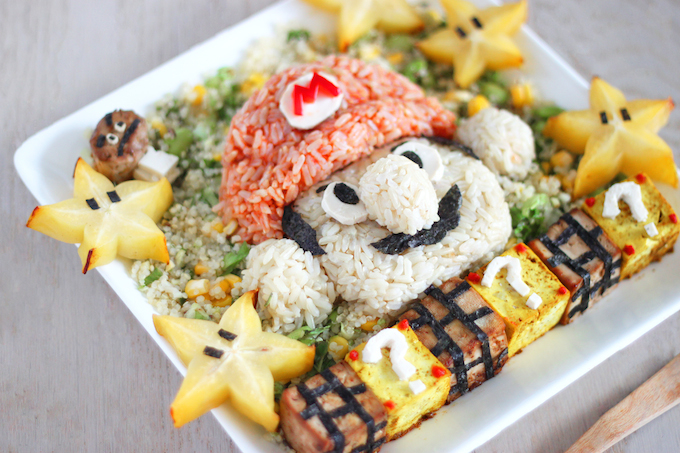 Yuki maintains a vegan lifestyle, so the foods in this salad include the super grains quinoa and flax seed, and all the food dyes are natural, such as tomato puree for Mario's iconic hat. The stars are just cut up starfruit, with tofu, miso, and curry rounding out the dish to make it colorful and flavorful.
Yuki's talent goes past classic video games, as she makes cute creations around the clock. Another impressive dish was Yubasa from Spirited Away, in the form of a Miso soup.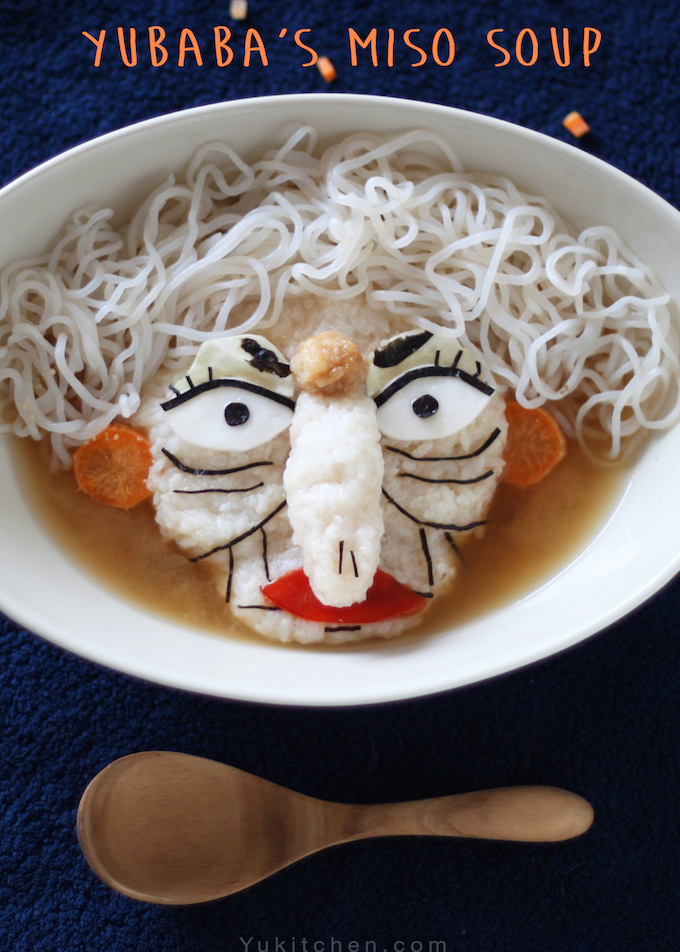 Her recipes and descriptions make these dishes seem easy, but let's be real: Yuki is just exceptionally talented. I always love a good food blog, and the addition of great characters with healthy recipes just makes Yuki's blog exceptional.
The only problem with these meals is that I wouldn't want to eat it and destroy the beautiful detail put into it! Also they're probably healthier than anything I've ever eaten in my entire life, so I don't know if I could handle it.
via Nerdist