Brace yourself, EXO fans, for the best news of 2017 thus far (although it's possible I'm helplessly biased): resident sex god & dancing queen Kai is finally going to star in a TV drama!
Let all the fangirls weep for joy!
Or maybe just me.
Because from my very first viewing of the Overdose MV, I've been low-key pining for this moment. Kai's had roles on web dramas before, but this will make for his TV debut. And let's face it: those lithe limbs. Those pouty lips. Those goddamn facial expressions. Kai was MADE FOR TELEVISION, OK?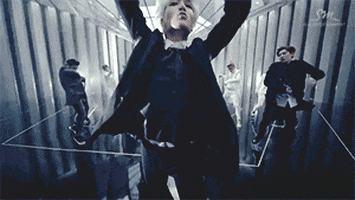 Unfortunately, we don't yet know much else about the forthcoming KBS series–just that it's a coming-of-age high school drama titled ANDANTE, co-starring child-actor-turned-teen-starlet Jung Da Bin as the leading lady.
Jung's best known for her performance in SHE WAS PRETTY, doubling up in roles as both Hwang Jung-Eum's younger sister and as a younger version of Hwang herself. We're a little squicked about the age difference between the two stars–Jung's actually only 16, whereas Kai turns 23 next week–but even the potential weirdness can't suppress the GENERAL EXCITEMENT.
Luckily for those of you unfamiliar with Jung, we've got every episode of SHE WAS PRETTY available to stream for free on our Roku app. Meanwhile, I'm just going to keep combing through the vast Google Image results of Kai's pretty face until I die of thirst.
Via Soompi